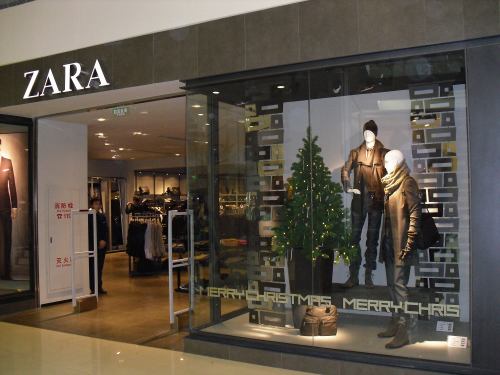 I believe we all will not forget the ZARA quality incidents that plagued the country some time ago. In 2006, ZARA entered the Chinese market and it had been on the "black list" seven times in two years. A few months later, ZARA's stores are still on the market. What is the success of ZARA's business? In my opinion, it is logistics.
For ZARA, the basic operation of the company is that no matter where the production site is, all products will be brought together in the logistics center of each chain, and will be sent to each store from the logistics center. The indicators that need to be met are: delivery twice a week, each time with a new style, to ensure that the store always has new products available. From the receipt of orders from the logistics center to the time of delivery of the goods to the store, the European stores average 24 hours, and the stores in the Americas and Asia do not exceed 48 hours. For the U.S. and Japanese markets, ZARA even uses cost-for-money to increase speed. To "fast", ZARA's product operating costs are 15% higher than those of competitors. For it, "distance is not measured in kilometers, but measured in units of time."
ZARA's products are delivered directly from the distribution center to the store, which also shortens the supply chain. ZARA's control over the supply chain enables it to set the flow speed of products and information, so that the entire supply chain can be fast. It can run at a predictable pace. For each industry benchmarking company, its supply chain management level generally exceeds other competitors in the industry. The level of supply chain management is the core competitiveness of these companies. "The consulting company Accenture summarized this in one of its reports. Zara, with its "affordable fashion" and "fast, small, and varied" business principles, has everything from product design to marketing. All confirmed Accenture's conclusions.
Therefore, ZARA's ultra-speed, multi-species, small-scale production and sales of efficient business are favored by white-collar workers and fashion professionals.
Also favored brands in the market: such as Uniqlo, Jack Jones, etc., their success is inseparable with the rapid logistics, rapid product updates.
"Whether it is a large-scale clothing brand enterprise or a small-scale original clothing brand enterprise, logistics and distribution management determines their pace of development and also affects the lifeline of clothing brand competition," said Chen Dapeng, executive vice president of the China Garment Association.
In fact, domestic brands still lag behind in logistics. Poor logistics has caused Chinese clothing brands to watch ZARA and H&M away from their doors.
"At present, Chinese companies feel that their operations are difficult. What are the reasons?" Lang Xianping once asked the Chinese clothing entrepreneurs present at the forum. "Time" is a key factor in his eyes. "The apparel industry is depreciating by 0.7% per day on average. As long as it is sold 10 days in advance, it will be 7% less depreciated and gross margin will increase by 13%."
In fact, not only the apparel industry, but almost all the "logistics" in China's various industry sectors have been stubborn illnesses, and the "last mile" has become the last stumbling block for companies to achieve greater profits.
For domestic garment and textile companies, how to make themselves stronger, not only logistics improvement can be achieved in one step, but the first thing to change is corporate thinking. Even if it is not as successful as ZARA, it must at least be learned like ZARA. Thinking.