Leads: The 2012 Autumn Winter New York Fashion Week has recently closed. Hundreds of fashion shows undoubtedly provide us with an excellent opportunity to confirm the major trends of the 2012/13 autumn/winter.
Although the New York Fashion Week has recently closed, as the most commercial T station in the four fashion weeks, New York's hundreds of fashion shows undoubtedly provide us with an opportunity to confirm the main trend of autumn/winter 12/13.
Trendy military style, 60's tomboy style, hermaphroditism and oriental inspiration can quickly confirm the four major trends in New York Fashion Week.

Autumn/Winter New York Fashion Week 2012 Fashion Trend Trend 1: Fashion Military Style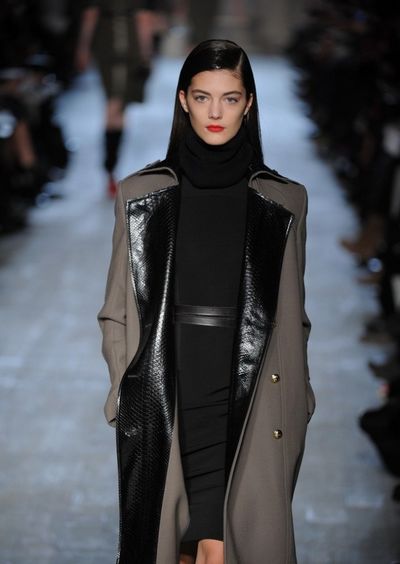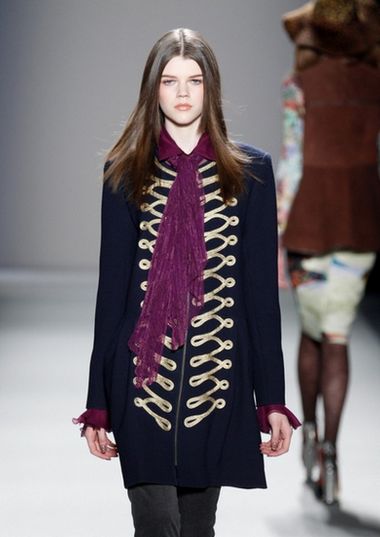 The trend of fashion military style was critical in the men's and women's weeks in Paris and Milan that had just ended last month. This trend apparently continued to spread to the women's week. The highlight of the fashion military style is the tailoring of uniform jackets, which can be transformed into cape-style jackets and military-style double-breasted coats, such as Victoria Beckham's leather collar coat. Of course, it also includes many historical military details, such as braided decorations and brass buckles. Collocation is also very important, such as the combination of military style and feminine chiffon, adding fashion highlights to the military style, but also more suitable for the youth market.

2012 Winter Fashion Week New York Fashion Trends II: 60s Tomboy Style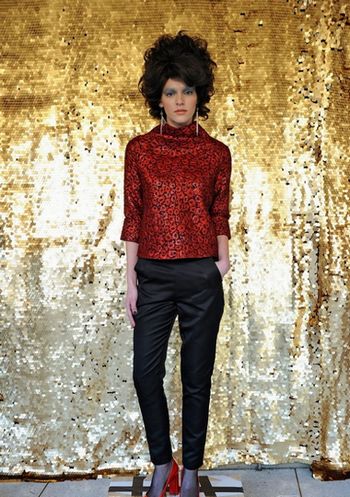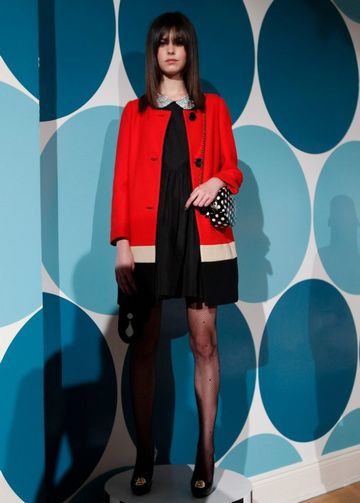 Autumn Winter 2012 New York Fashion Week T

The 60s is a continuous trend. As the most commercial fashion week, the development of the New York trend must have taken place. There are several developments in this trend, of which the most commercial may be a simple tomboy style: the silhouette has a touch of French, including a type A straight dress or type A miniskirt, casual jacket, jacket or fit seven points Pants, box-style shiny shirt. Obviously, this style is very fashionable. It is a very commercial trend for the young street of the High Street brand.

More Fashion Week Reports: Autumn/Winter New York Fashion Week 2012
Function pager_path_getFullURL(currentPage, pageSize) { var seoPagerView = "true"; if (seoPagerView == "true") { var searchPagerView = "false"; var noPagePre = "false"; var pageExt = "/"; var param = " ";var fullURL = ""; fullURL += "/article/4adb725235a9fc150135adbe79850042/"; if (searchPagerView == "false") { if (!(currentPage == 1 && pageExt == "/")) { if (noPagePre == "false") { fullURL += "p"; } fullURL += currentPage+pageExt; } }else{ var paramSign = (fullURL.indexOf("?") == -1) ? "?" : "& ";fullURL += paramSign+"page="+currentPage+param; } return fullURL; }else{//Common page path var param = ""; var path = "/article/4adb725235a9fc150135adbe79850042/"; var paramSign = ""; If (param != null && param != "") { paramSign = (path.indexOf("?") == -1) ? "?" : "&" path += paramSign; path += param.replace( "&",""); } if (currentPage != 1) { paramSign = (path.indexOf("?") == -1) ? "?" : "&"; path += paramSign; path += "page="+currentPage; } if (pageSize) { paramSign = (path.indexOf("?") == -1) ? "?" : "&"; path += paramSign; path +="pageSize="+pageSize; } return path; } }
Previous 1 2 Next
Embroidered Lace Fabric,Flower Cord Lace Embroidery Fabric,Multicolor Embroidery Lace Fabric,Lace Mesh Embroidery Fabric