It is reported that the twelfth China (Shenzhen) International Branded Apparel Fashion Fair was held July 8-10 in Shenzhen Convention and Exhibition Center was held, the famous ladies brand DGVI was invited to participate in the show during the interpretation of a wonderful visual feast. DGVI shook the audience with the streamlined style of its simple white European style, and numerous audiences flocked to it. DGVI pavilion continues to follow the usual elements of the bar, personalized design shows DGVI unique artistic charm and vision, around the bay window style with the mid-19th century oil painting in Europe, really can be described as simple European style interpretation of the head. In the center of the exhibition hall, the group combination of exuberant wild beauty exudes deep enthusiasm, deja vu, or tacit understanding in the audience. Using the combination of the classic Chinese screen and the dragon chair symbolizing the highest imperial power, Jane Eyre, who feels noble and elegant, encounters the beauty of conflict in the classical Chinese style with its charm. It has a fantastic illusion of space.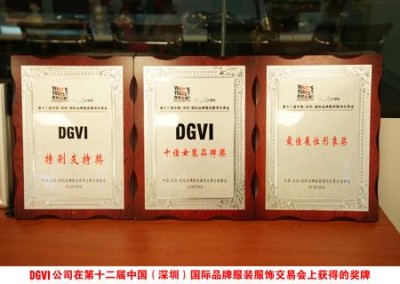 The service fair DGVI live up to expectations and win three awards: "Top Ten Women's Brand Award", "Best Booth Image Award", "Special Support Award." Fully confirmed DGVI has been well received by consumers and the market recognized by the industry.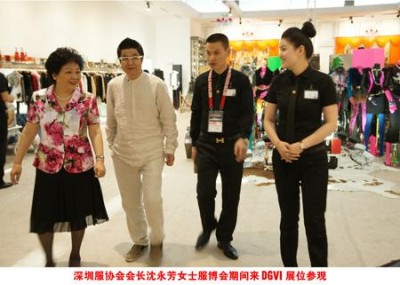 DGVI is a fashion brand with infinite charm. Since its official entry into mainland China in 2005, DGVI has been accorded the audio-visual effect of heavy metal rock on the basis of the noble European and American style of Italian fashion and culture, elegant and unique. Bar elements, Latin American wild movement, and hippie and spectrum art style, and fully interpreted into the DGVI fashion design concept, making DGVI a steady stream of creative inspiration. At the same time DGVI brand helm Mr. Li Zhilong has been active in the forefront of entertainment and fashion, favored by the media, he launched with heavy metal, bar elements, "Leopard Women" series fully demonstrated his unique charm and fashion style and Inherent design talent.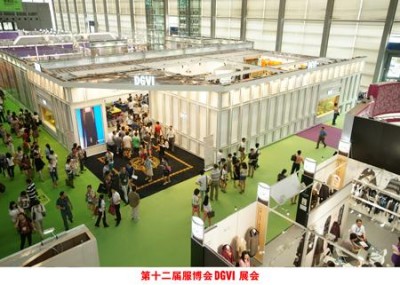 DGVI into China from 2005 to now, DGVI brand escalation, the best-selling products nationwide mainstream mall, mainland China already has 120 stores, impressive performance in the industry. DGVI series of women not only won the loyalty of a large number of consumers, but also in the economic benefits and design concept has made remarkable achievements.
Cashmere Thermal Insoles,Keep Warm Insoles,Warm Soft Insoles,Keep Warm Shoe Pad
Henan Bangni Biotechnology Co.,LTD , https://www.insolesbangni.com