Underwear industry is a sophisticated and sophisticated fashion industry, underwear update even faster than the coat, so underwear is also known as the fast fashion industry. If the underwear business without advanced vision and product development and innovation ability, it is difficult to fierce competition in the market based on and development. And those who have superior product development and innovation capabilities of enterprises in a short period of time, with different products to become the industry leader.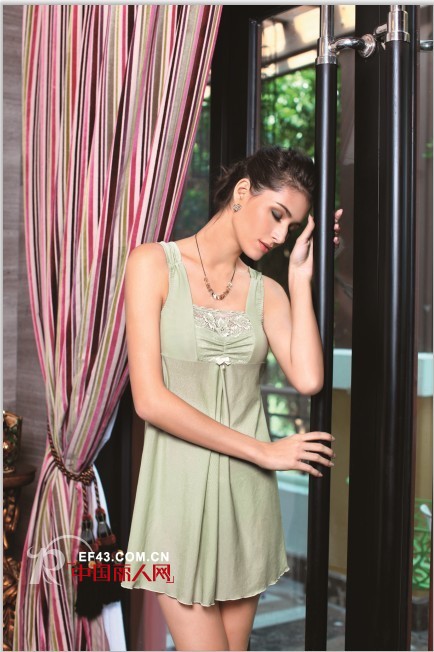 IFEICE is the adjustment underwear brand owned by Love Apparel Group. Under the background of the homogenization trend of underwear industry, Love Apparel Group has devoted itself to the research and development of differentiated products. IFEICE Upgraded Underwear - IFEICE Titanium alloy memory bra, implanted titanium alloy memory alloy tweezers, not only in the beautiful, stylish and comfortable to meet the needs of consumers, and have thin , Soft, comfortable, no deformation, no pressure on the breast, massage the breast, and promote blood circulation and other effects, so that women get rid of the problems of breast disease, easy to build 窈 窕 figure.
Tweezers titanium alloy memory steel ring than ordinary light weight, flexible, no sense of stainless steel extrusion; non-magnetic, stainless steel, with blood circulation, eliminate fatigue, anti-cancer effect, it will be implanted in underwear, is Love yarn apparel group's initiative is the perfect combination of technology and fashion, is the blessing of female friends, tweezers titanium alloy memory underwear in March this year, won the national patent.
Although the IFEICE Titanium Bra is a high-tech product, but the price is very close to the people, between 68-198 yuan to 98 yuan, the price for the average wage-earners women is not a small The temptation.
Ms. Lee, a white-collar worker, is a post-natal mother suffering from drooping chest. I bought several conditioning underwear and hope to correct the drooping breast. After wearing it, I feel some difficulty even breathing, so Ms. Lee is very tangled when buying lingerie Adjustable underwear to wear Although the chest type is good, but uncomfortable; ordinary underwear, though breathing freely, but do not have the adjustment function. Ms. Lee was unable to do anything in the moment, found in an underwear store an adjustment underwear - IFEICE (Ai Fei Si) titanium bra, holding the attitude of trying to put on and found that the new underwear is not only no sense of oppression , And activities freely, washed no deformation many times, instantly create a charming curve. She went to buy another dress. Now, Ms. Lee drooping chest has been pulled up a lot, to regain the beauty of her mood getting better and better. "I did not expect just changed a brand to such a big change, I really did not expect ah!" Ms. Lee told reporters happy.
On the product differences, we can now underwear industry related brands to conduct a panoramic scan and found that many companies are implemented in the mouth, and as love lovers clothing group as implemented in action is not much, Love yarn group at the Spend too much time, at all costs, only for consumers to wear healthy, cost-effective adjustment underwear, only to get the consumer product recognition.
Years of market sharpening love yarn group more of a mental, less a impetuous. Today's Love yarn group vision more unique, broader vision, product more perfect, a veritable China's "fast fashion" industry leader.
Mens Woven Jacket,Woven Jacket,Mens Woven Padded Jackets,Men Woven Bomber Jacket
Shijiazhuang Damei Co., Ltd. , https://www.dameijacket.com