The term underwear once popular throughout the investment market, so far, its fiery degree still diminished. Relative to the previous ordinary underwear, and now replaced by functional underwear that has great potential for the industry. Many people invest in underwear shop, the first concern is to open a lingerie shop to make money?
Open underwear shop in the end do not make money, who said nothing, underwear industry's big market has the final say. Underwear is the only fast, repetitive consumable in all apparel industries. National Textile Association statistics underwear every year nearly 800 billion market, the past 10 years, China's underwear market is developing rapidly; According to the statistics of China National Garment Association, so far, the annual sales of China's underwear market has reached 70 billion, and is still almost 20% % Of the speed is growing. Thus, opening a lingerie store has a huge demand market, the industry momentum is developing well.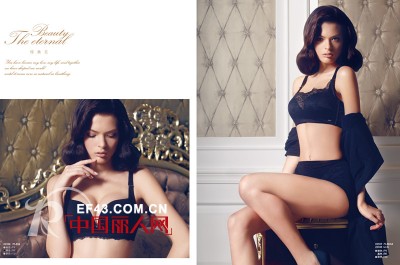 Ordinary traditional underwear is just a fig leaf, can not solve the 25-year-old adult women due to age, bad habits, breastfeeding, wearing underwear and other factors caused breast sagging, with milk, armpit and waist fat accumulation and other body deformation problems. Ordinary traditional underwear market about 500 brands, the development tends to mature, and with the increasingly fierce market competition, product homogeneity is getting worse, has entered the stage of profit and bottleneck. With the substantial improvement of living standards, more and more women are more demanding on the quality and function of underwear, Slim plastic adjustment underwear become their urgent needs.
At present, European and American countries underwear market has matured, functional underwear accounts for about 85% of women's underwear consumption; and in Japan and South Korea, functional underwear market is growing at a rate of 24.6% annually. According to the market survey of authoritative institutions, the market demand for functional underwear in China is very strong at present, reaching 20 billion yuan. However, the products now can only meet about 8% of the total market. The market has huge room for growth and the amount of consumption is about to break out. Experts assert that functional underwear will replace ordinary traditional underwear and become the strongest trend of female consumption in 3-5 years. It is the most dynamic and fastest-growing monopoly business in China's underwear industry.
Dream by poetry adhering to the "honesty, cooperation and win-win" spirit of enterprise and marketing ideas, formed a professional marketing team. Successful marketing, the company in Shenzhen, various high-end department stores with a number of franchise stores, the rapid development of overseas markets, the products are exported to the United States, Japan, Korea, Malaysia and other countries and Taiwan, Hong Kong.

Company Name: Guangdong dream by poetry Clothing Co., Ltd Address: 10D, Block A, Hongsong Building, Tairan Road, Futian District, Shenzhen, Guangdong, China
National toll-free number:
Fixed telephone:
Fax:
Non-working hours, please contact: Xu Manager
Underwear industry is the last piece of clothing market big cake! Intellectual and elegant "dream by poetry" brand underwear , invites you to create wealth! For more information:
Sheepskin Fur Blanket,Real Sheepskin Fur Blanket,Long Hair Sheepskin Fur Blanket,Tibet Sheepskin Fur Blanket
NINGXIA CHENGFENG AGRICULTURAL SCIENCE AND TECHNOLOGY DEVELOPMENT CO., LTD. , https://www.nxcffur.com