In the twenties and thirties and forties, cheongsam was designated as the national dress of China. In recent decades, cheongsam re-emerged in the international fashion arena, graceful graceful then, and become a formal dress of special national representative meaning, appeared in a variety of international social etiquette occasions.
In fact, cheongsam has become a "Chinese and Western" model. Eileen Chang once wrote in "Changing Clothes": "They were initially influenced by western culture and were obsessed with the right of men and women." The cheongsam's partial westernization and easy-to-use western-style outerwear make the cheongsam an international costume leader , Can be combined with a variety of modern garments and is an element of "internationalization" and "modernization".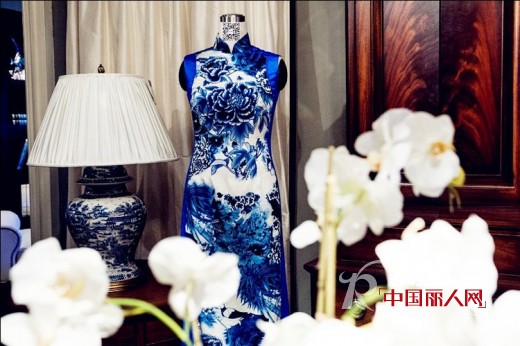 "Cheongsam" refers to the piece of clothing belonging to the clothes One Piece Dress (One Piece Dress). At the same time, it must have all or some of the following typical appearance characteristics: the right 衽 large placket is a cardigan or half-cardigan form, stand collar New York, pendulum side fork, with a single piece of clothing, clothing and even the plane with a sleeve cut.
Cheongsam is generally "lapel-style", there are round, lapel, square lapel, pipa lapel.
Cheongsam cheongsam dress: the Department of the smooth rounded edges and smooth lines; Cheongsam cheongsam dress: plump, round face of the women for this style, make the figure appear slim; cheongsam dress cheongsam: the Department of the Department of the bold reform, suitable Different face wear.
As each person has its own uniqueness, and cheongsam tends to tight, cohesive clothing, size is an important indicator of cheongsam. Therefore, the purchase of cheongsam must be accurate volume. Second, but also view the collar, body, the length of the sleeve and fat and so on.
Cheongsam size is different from the purchase of dress and other clothing, the requirements are very strict, otherwise it will lose its style and uniqueness. Formal occasions do not buy the product down the assembly line cheongsam to the professional custom cheongsam to go to the studio, not only good fabrics, fit the profile, the most important thing is to make you confident enough in the international etiquette and important occasions to "Dress" people.
Life is aesthetic, art is experience. In learning and experience to enhance personal taste, enhance personality charm.
Chinese fashion women's leading brand, " Feng Se Nian Nian " classic heritage, is committed to be the most professional fashion cheongsam brand, Oriental women show the original beauty, hundreds of millions of women's cheongsam dream!
Cotton Crepe Crinkle Gauze Fabric
Printed Gauze Fabric,Cotton Crepe Gauze Fabric,Crepe Gauze Fabric,Bed Sheets Gauze Fabric
Shaoxing Anze Textile Co.,Ltd , https://www.anzefabric.com