Leading: Recently, major brands have launched holiday series for the next year. Although we still can't see the traces of their sales on the counter, we can teach us many discounts in the season when the big brands are frantically discounted. Pick a single product that is still popular next year.
Gorgeous Bohemia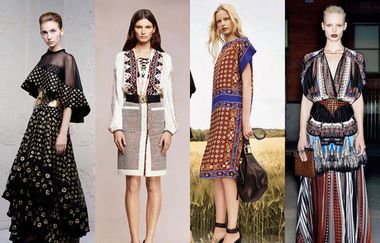 ALEXANDER MCQUEEN, ALTUZARRA, CHLOé, GIVETCHHY
In the 2013 early spring vacation series, we found that the clothing of major brands is even more national. From ALTUZARRA shirts to ALEXANDER MCQUEEN, CHLOÉ, and GIVENCHY evening dresses, all represent the life style of the Gypsies. Ethnic hand embroidery or patch design give The national characteristics of fashion, simple and casual yet elegant and gorgeous style.
New style jeans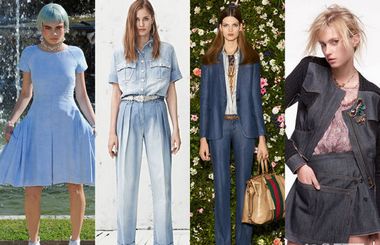 CHANEL, BALMAIN, GUCCI, NINA RICCI
Denim fabric is suitable for almost any season. At any time, the designers will re-design and use ordinary denim fabrics, plus stitching, mixing different fabrics to create a new style of jeans, Chanel tannin petticoat, Balmain faded jeans, Gucci Elegant smooth cowboy suits, Proenza Schouler stitching denim items will become the mainstream trend of spring and summer next year.
Personality military style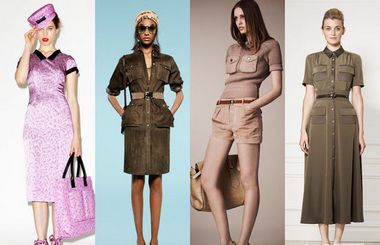 L'WREN SCOTT, PUCCI, BURBERRY, CAROLINA HERRERA
The uniform style has always occupied a very important position in the fashion circle, and the military style of the personality in spring and summer next year will continue to be popular. What is different is that the 2013 military style will incorporate more individual elements. For example, L'WREN SCOTT uses sweet pink to reflect the neat military uniform theme, or as CAROLINA HERRERA, brings elegance to the world of military uniforms, using elegant The fabrics reflect the multifaceted military style.
Sexy perspective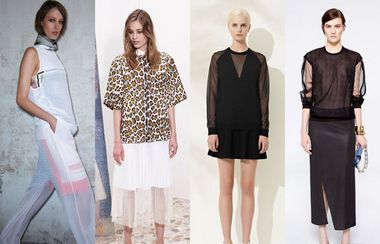 CELINE, REED KRAKOFF, STELLA MCCARTNEY, 3.1 PHILLIP LIM
Perspectives have become particularly prominent in recent years. In the past, women's underwear was looming. In the spring and summer of 2013, the pursuit of the hands and legs was more sexy. The half-shadow perspective effect turned the arms and legs into women. The most sexy part, the texture of tulle is best for the spring and summer season, bringing the pleasure of the breeze.
Function pager_path_getFullURL(currentPage, pageSize) { var seoPagerView = "true"; if (seoPagerView == "true") { var searchPagerView = "false"; var noPagePre = "false"; var pageExt = "/"; var param = " ";var fullURL = ""; fullURL += "/article/4adb725238860405013892ff6a3400a1/"; if (searchPagerView == "false") { if (!(currentPage == 1 && pageExt == "/")) { if (noPagePre == "false") { fullURL += "p"; } fullURL += currentPage+pageExt; } }else{ var paramSign = (fullURL.indexOf("?") == -1) ? "?" : "& ";fullURL += paramSign+"page="+currentPage+param; } return fullURL; }else{//Common page path var param = ""; var path = "/article/4adb725238860405013892ff6a3400a1/"; var paramSign = ""; If (param != null && param != "") { paramSign = (path.indexOf("?") == -1) ? "?" : "&" path += paramSign; path += param.replace( "&",""); } if (currentPage != 1) { paramSign = (path.indexOf("?") == -1) ? "?" : "&"; path += paramSign; path += "page="+currentPage; } if (pageSize) { paramSign = (path.indexOf("?") == -1) ? "?" : "&"; path += paramSign; path +="pageSize="+pageSize; } return path; } }
Previous 1 2 Next
Hanging Decorations,Glass Christmas Series,Christmas Glass Decoration,Glass Artificial Decoration
Yangzhou Artdragon Deco., Ltd. , https://www.yzartdragon.com