August 26, Xinjiang Friendship Shopping Mall love yarn store opened grandma, which is Love yarn opened in Xinjiang, the first baby shop in Xinjiang. Previously, Love yarn baby has six stores in Xinjiang, consumers have won a certain reputation and reputation.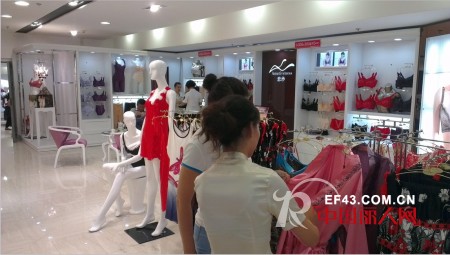 Love yarn baby underwear is Shenzhen Love yarn underwear Co., Ltd. underwear brand , the company affiliated Hong Kong Love yarn apparel group, headquartered in Shenzhen, Foshan and Shantou have two major underwear processing plants, the annual production capacity of 3 million. Love yarn baby underwear brings together a large number of outstanding underwear designers and body experts, products from the market, with scientific professional design, trendy style, high-grade environmentally friendly fabrics, exquisite details of treatment, reasonable price, user-friendly services, By the industry's attention and consumer recognition, the best-selling products.
Love yarn baby northwest operations center general manager Wang Ying said that in 2010 from the first love yarn baby into Xinjiang has been now for two years now, in this short period of two years, Love yarn baby 6 stores Have achieved satisfactory results, especially in Xinjiang Danlu two stores annual sales broken 2000000, which is Xinjiang consumers Love yarn support and affirmation of love, in Xinjiang friendly mall Love yarn baby store opened, we Will launch a series of preferential activities to bring more benefits to the vast number of female consumers in Xinjiang. In the future, Love yarn Baby will be more high-quality products, more trendy style, more humane service to return Xinjiang consumers long love and love Baby yarn love and support.
It is understood that Love yarn baby in improving the attractiveness of women, breast health care has made unremitting efforts, in order to maintain the freshness of the consumer psychology, each season introduced more than 20 new underwear, new underwear both fabric or style and function Have different degrees of innovation, become underwear market set beauty, shaping, health care in one of the best underwear brand.
Friendly store in Xinjiang love yarn store opened the baby, the reporter saw a lot of consumers in the selection of their favorite underwear style. Miss Wang, a white-collar worker, told her that she has a special liking for Love yarn because her love of yarn is not only good for body shaping, but also for fabric, cutting, workmanship and comfort. Before buying basic underwear are winter models, and now summer is coming, the weather is hot, want to buy a summer style love yarn baby underwear. Subsequently, the reporter saw, Miss Wang finally chose a blue-blue love yarn baby summer models thin fabric underwear into the dressing room.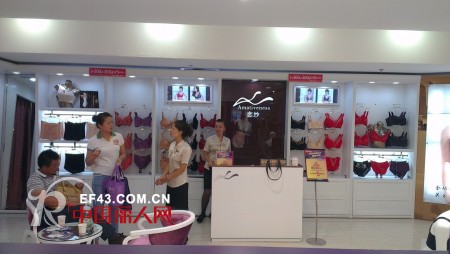 It is understood that 2012 Love yarn summer bra with superfine fiber fabric, smooth and soft, cup material using magnet cloth, absorbent, breathable, heat fast, fit the chest, you can radiation protection, clear the meridians, massage the breast, care Breast health, not only to prevent the sagging breasts, cups can also be upgraded to become the envy of sexy girls. Long-term wear love yarn baby bra, the chest will become tall and straight, outside the chest has been corrected, even if the small chest female, postpartum chest deformation, as long as wearing a love yarn baby bra can be beautiful, restore self-confidence.
Zou Jifu, executive director and marketing director of Love yarn apparel group, said that according to the strategic development plan, Love yarn baby will complete the strategic layout of stores in Northwest China within two or three years, making the love yarn baby lingerie form an absolute advantage in the northwest.
A bamboo towel is a type of towel made out of bamboo fibres. Modern bamboo clothing is clothing made from either 100% bamboo yarn or a blend of bamboo and cotton yarn. The bamboo yarn can also be blended with other textile fibres such as hemp or even spandex. Bamboo Fiber Towels are becoming popular day by day, it is much softer than the cotton material and it is of good wet absorption. The material is from the nature bamboo, safe & comfortable for daily use. The hand feeling is very smooth & soft like silk.
What are some benefits of Bamboo Towels?
Here`s a couple:
They`re eco-friendly – A bamboo stalk can grow 3-4 feet per day making bamboo a very ecologically conscious choice. Not to mention that bamboo releases 35% more oxygen into the air than other trees.
They`re really really soft – Bamboo fabrics are known for their softness.
They`re absorbent – Another property of the bamboo fabric is that they soak up a lot of water. In fact, they`re known for absorbing up to 4 times as much water as regular cotton towels. Unfortunately this means they`ll also take a little bit longer to dry.
They`re NATURALLY anti-microbial, anti-fungal & anti-static – This is not an added property of the fabric. Bamboo fabric has been shown to kill 70% of bacteriaeven after 50 washes. WOW! This means if you leave your damp bamboo towel in a gym locker for a while it won`t get that funky damp smell.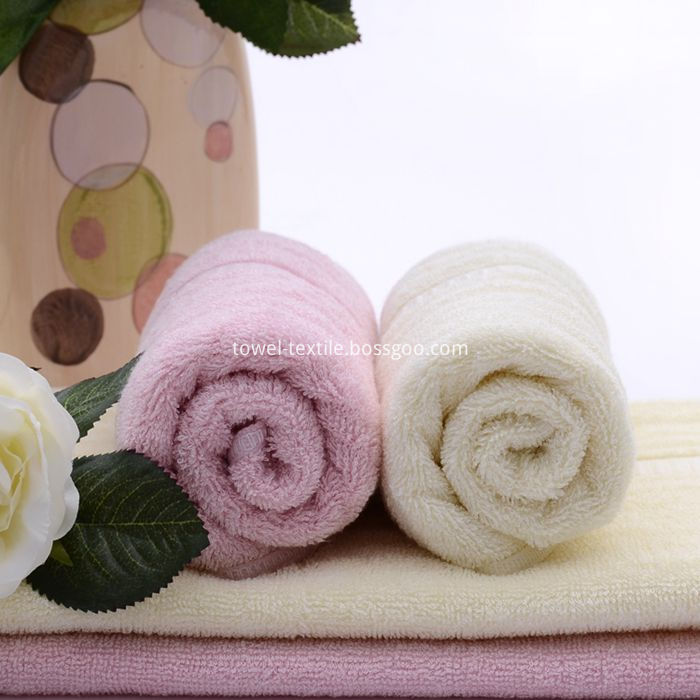 Bamboo Fiber Towels
Bamboo Fiber Towels,Organic Bamboo Towels ,Bamboo Towels,Bamboo Bath Towels
Gaoyang Dongfei Textiles Co., LTD. , https://www.textile-towel.com